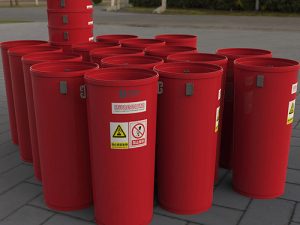 About Debris Chute ,debris Pipe:
professional polyethylene chutes are manufactured by Injection molding of plastic at high temperature,
which ensures the best quality, strength and durability parameters.
It is currently the best method of forming plastics with the highest strength.
Quick Details
Warranty:5 years
Application:Construction
Design Style:Traditional
Place of Origin:China
Brand Name:longcom
Type:Basic application
Material:HDPE
Color:red or other
Thickness:5 mm
Product name:Construction debris removal system
Technology:Rotational moulding
Length:1.28 m
why mostly clients prefer to this chutes?
Durable chutes on the market -
chutes are manufactured by rotomoulding of PE material at high temperature. obtaining the most durable and durable chute
The price without any intermediaries -
the goods go directly from our production to the customer, we avoid intermediaries .
The real good quality -
we can boast of the best quality of chutes on the market, taking into account such features as:wall thickness, used chains, hooks, inlet and outlet diameters,
durability, strength, flexibility and resistance to low temperatures; for the production of our chutes we use only original polyethylene, which ensures the best strength parameters in all conditions
The widest hopper application -
it allows you to pour debris directly from the wheelbarrow,
Our chute is the good quality one in market of china chute field,
which proves high durability, strength and quality....